Aruba / R2X17A / AP11D (EG) 2x2 11ac Wave2 Desk/Wall AC1200 Gigabit PoE Access Point
 

R2X17A, Instant On, AP11D, EG 2x2, 11ac, Wave2, Desk, Wall,

 

Access Point,

Aruba Instant On AP11D Desk/Wall Access Points deliver affordable, business-grade Wave 2 802.11ac Wi-Fi for low- to medium-density small business environments requiring high performance and bandwidth. The Aruba Instant On AP11D desk/wall access points are a perfect choice for delivering in-room Wi-Fi connectivity in hospitality locations like hotel guest rooms, medical clinics, and Airbnb located in the same premises as your main network.The compact form factor of the Aruba Instant On AP11D delivers multi-user capabilities to support high-definition video streaming and cloud application requirements.These access points also come with a built-in controller to simplify deployment, making it easy to install and manage multiple access points without requiring extensive IT experience, additional hardware, or software applications.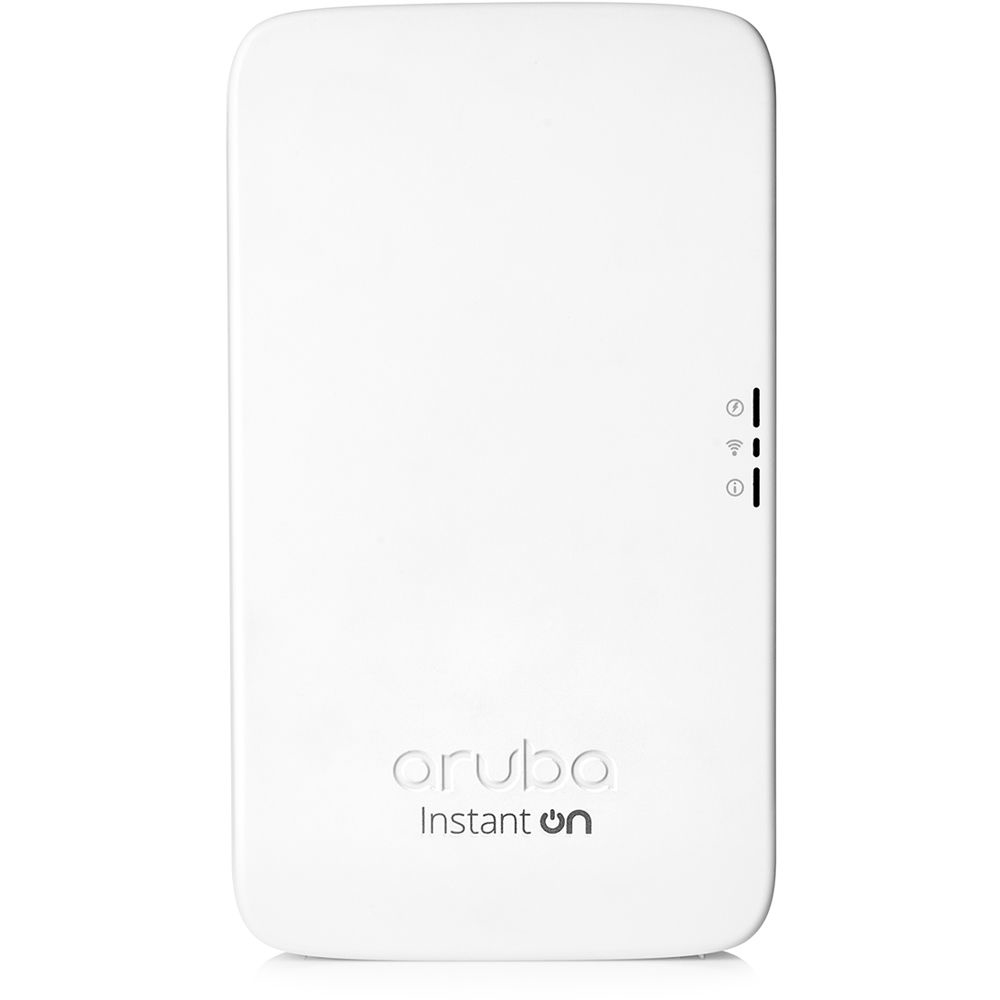 Fast and Secure Connectivity with 802.11ac Wave 2 Access Points that is Simple to Deploy
Aruba Instant On AP11D Desk/Wall Access Points include an easy to use web GUI and templates – so access points are simple to deploy and are up and running in minutes.
802.11ac Wave 2 features include 2x2:2SS and up to 80 MHz channel bandwidth.
Maximum concurrent data rates of 867Mbps in the 5Ghz band and 300Mbps in the 2.4Ghz band to support high-bandwidth activities such as video, voice, and conferencing solutions.
Aruba Instant On AP11D Desk/Wall Access Points allow any change to the primary AP configuration is automatically pushed to every AP in the same cluster.
A secondary AP automatically takes over if the primary AP experiences an outage for always-on Wi-Fi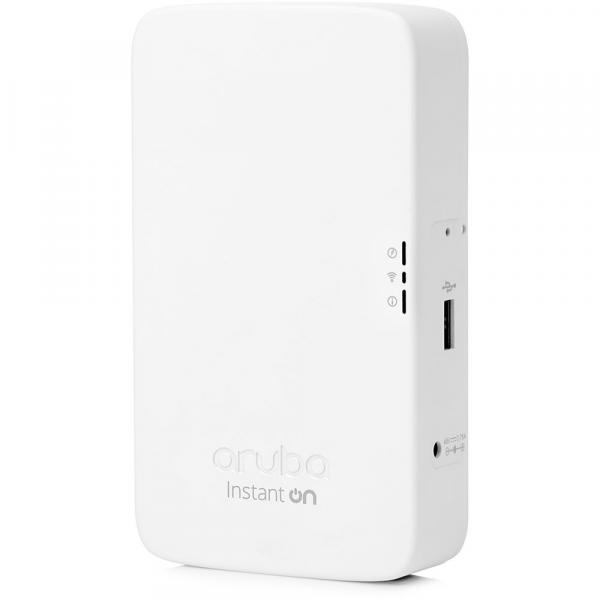 Simplicity is the Key to a Great Wi-Fi Experience
The Aruba Instant On AP11D Desk/Wall Access Points are built with premium hardware and software quality that's as reliable as coming from a trusted vendor.
Effortless set-up right out of the box – in the palm of your hand.
The Aruba Instant On portfolio comes with flexible management options to choose from: The Aruba Instant On mobile app guides you through step-by-step from initial set-up to ongoing management.
Ideal for single or distributed small business sites like boutique hotels, medical clinics, Airbnb, and other Wi-Fi hotspots.
Simple to build landing page that allows you to customize your guest access page with your own brand and logo.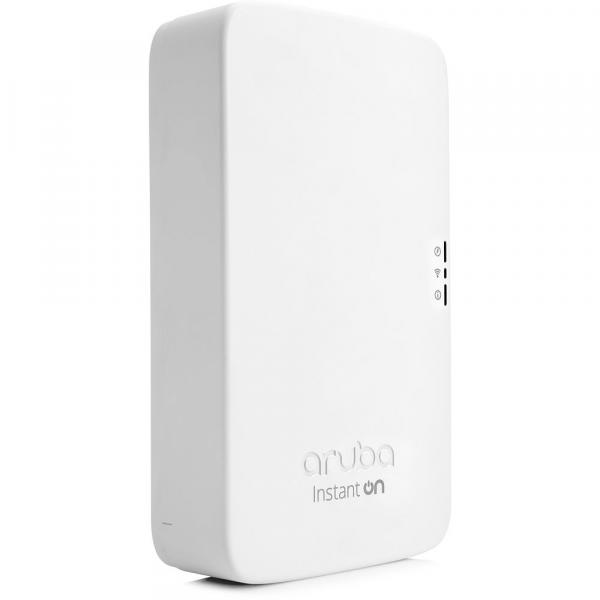 Eliminates High Cost of Cabling with Full-scale Wireless Mesh Coverage
Aruba Instant On AP11D Desk/Wall Access Points have built-in wireless mesh capabilities to cost-effectively extend Wi-Fi connectivity, without additional cables.
Conveniently expand your network to hard-to-wire areas - nearly getting rid of spotty connections and dead zones, to provide Wi-Fi where you need it.
Safeguard Sensitive Data with WPA2/WPA3 and Enhanced Open
Aruba Instant On AP11D Desk/Wall Access Points comes with integrated Wi-Fi Alliance WPA2/WPA3 security standard and Enhanced Open support for protected wireless access.
Create up to eight different SSIDs under one network name to keep your data safe, whether surfing the web or checking HR data.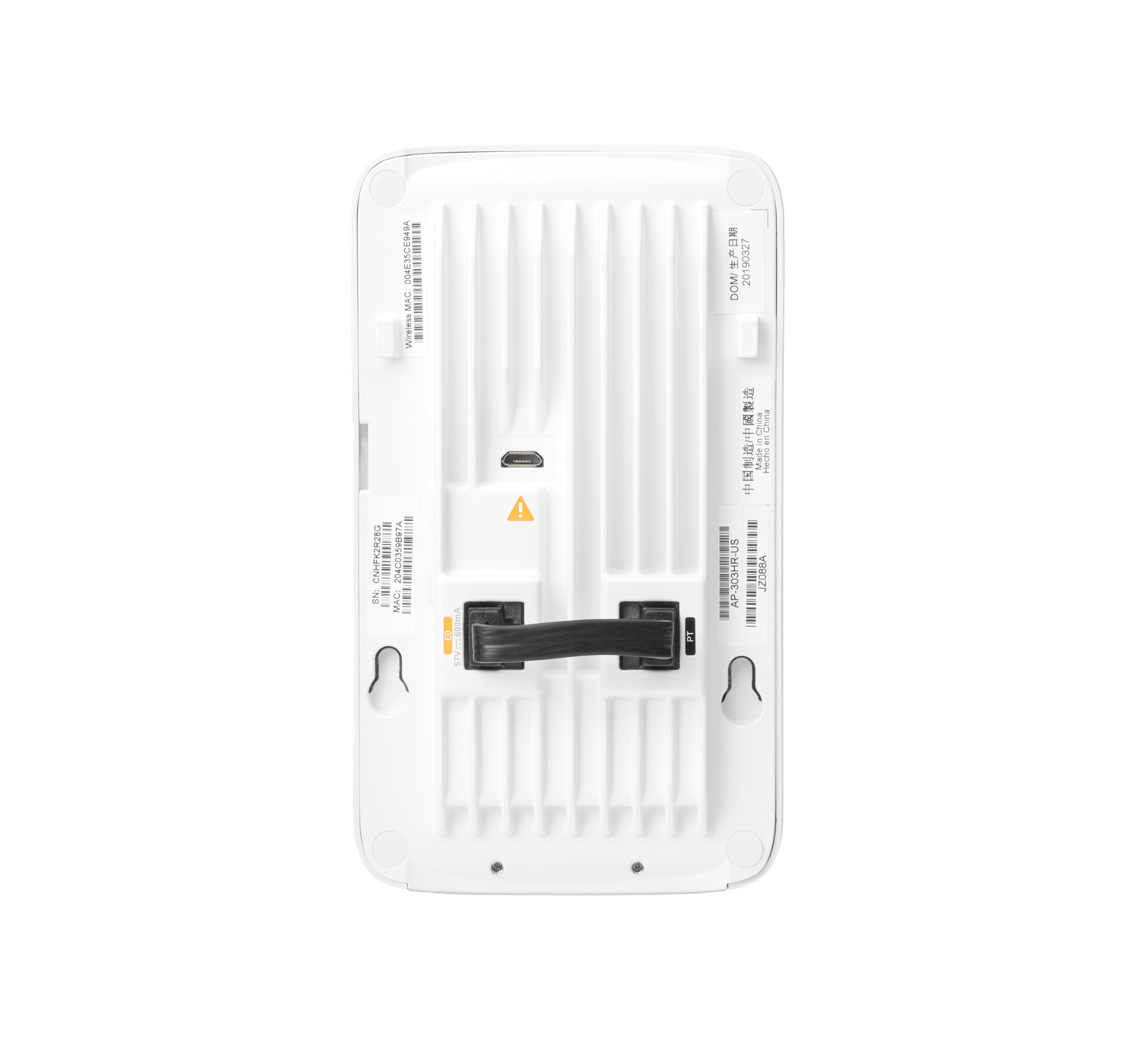 Certifications: UL 2043 plenum rating EN 60601-1-1 and EN 60601-1-2 (for deployment in medical environments) Wi-Fi Alliance certified (WFA) 802.11ac with Wave 2 (Wi-Fi 5), WPA2, WPA3, Enhanced Open (OWE)
Input Voltage: Power over Ethernet (POE) on E0: 802.3af (class 3) or 802.3at (class 4). When using 802.3af, POE-out on E3 is disabled DC power (48V): no restrictions Power sources are sold separately.
Wi-Fi Antenna: Integrated directional antennas with maximum individual antenna gain of 4.3dBi in 2.4GHz and 6.2dBi in 5GHz.
Connectivity: IEEE 802.11ac, 802.11n
External I/O Ports: (1) uplink Gigabit Ethernet port (E0), with POE-in support (802.3at/802.3af) (3) downlink Gigabit Ethernet ports (E1-E3), with POE-out on E3 (802.3af)
Radio Coverage: Dual Radio for simultaneous dual-band operation 5 GHz 802.11ac 2x2 MIMO for up to 867 Mbps wireless data rate, with Multi User MIMO support (Wi-Fi 5) 2.4 GHz 802.11n 2x2 MIMO for up to 300 Mbps wireless data rate (Wi-Fi 4)

Warranty Standard Statement: Aruba Instant On 2 Year warranty with 24X7 phone support for first 90 days and chat support for the entire warranty period. Community support as long as you own the products.
Product Differentiator (long) Aruba Instant On AP11D Desk/Wall Access Points offer a reliable, affordable, and business-grade Wave 2 802.11ac Wi-Fi experience for low- to medium-density small business environments requiring enhanced security and high performance like medical clinics, SOHO, or Airbnb. These cost-effective access points are ideal for small businesses scaling up to 25 access points without additional cost and complexity. Regulatory domain of Egypt.
Weight (imperial)0.7 lb
Weight (metric)313 g
Product Dimensions (imperial)5.9 x 3.4 x 1.6 in
Product Dimensions (metric)150 x 86 x 40 mm
---
We Also Recommend